Lots of fun Guns N' Roses tidbits are making the news, and all of it is coming via Slash.

The guitar icon had an extensive chat with Eddie Trunk recently, and one of the topics he covered was GN'R possibly recording new music, to which he said (as transcribed by Blabbermouth), "It's been talked about.  I think everybody wants to do it, and we'll just see what happens."

As with most things GN'R, it's safe to venture on the side of, "I'll believe it when I see it."

Perhaps the most surprising detail to surface out of this Slash interview was the original plans for the big GN'R reunion.  Apparently, the band only intended to perform five shows instead of the massive tour they've been on the past two years. Those five shows included their two sets at Coachella, their show at the Troubadour and gigs in Las Vegas and Mexico.

Hmmm...wonder what could've lead to a change of heart…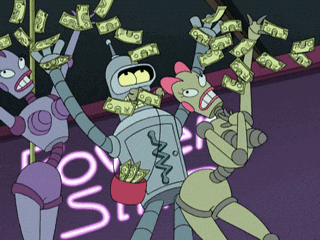 ...had to have been something BIG…


...something involving several zeros…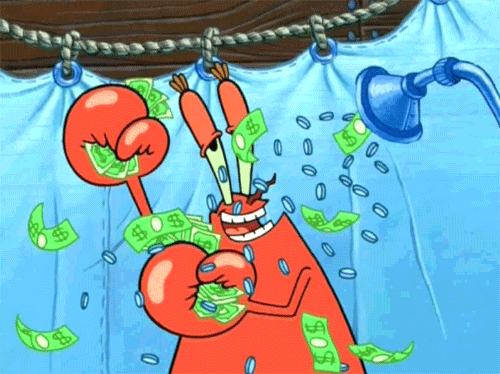 ...maybe we'll never know.
Discover & share this Money GIF with everyone you know. GIPHY is how you search, share, discover, and create GIFs.


Oh!  The money.  The tour has so far grossed over $500 million and is now the four-highest grossing tour of all time.  Can you really blame the band for extending the tour as many times as they have?
Erica Banas is a rock/classic rock blogger that loves the smell of old vinyl in the morning.